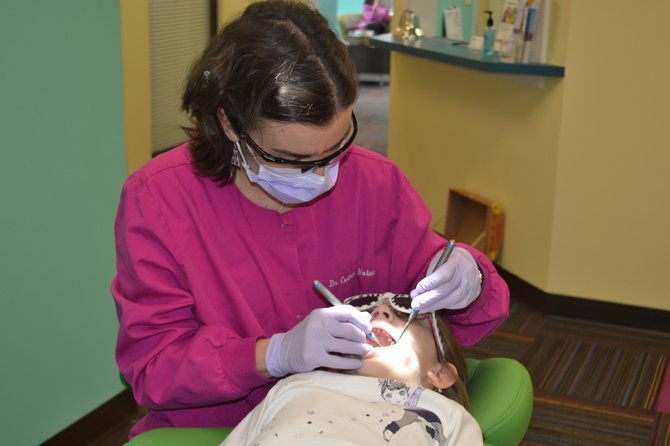 Dr. Cosmina Nolan examines 7-year-old Fiona Mahony's teeth during a check-up at Little Jaws Big Smiles in DeWitt.
Stories this photo appears in:

New practice specializes in pediatric and special-needs dentistry
One year ago, Drs. Tansy Schoonmaker and Cosmina Nolan did not even know each other – but a lot can change over the course of one year. In January, they officially opened their practice together at 4605 East Genesee St. in DeWitt, called Little Jaws Big Smiles, where they specialize in pediatric dental care.