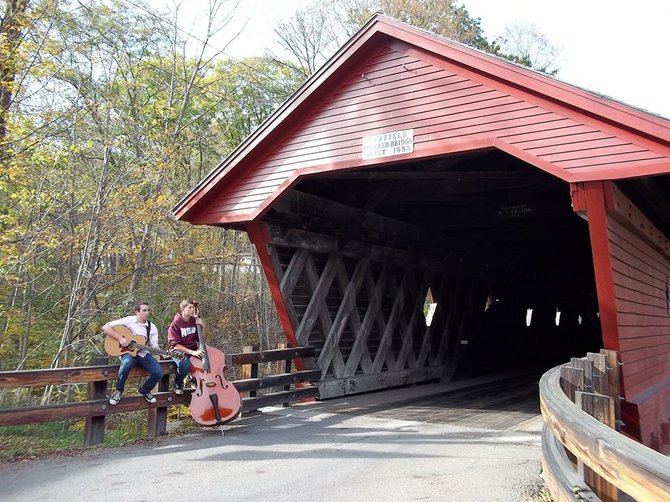 Joey Esce, left, will debut his EP, "Songs from the Heart," at Sharkey's in Liverpool on Valentine's Day. Pictured with him is bass accompanist Justin Bertolero.
Stories this photo appears in:

Since childhood, Joey Esce has aspired to a career as a professional entertainer. This weekend, he's taking the first steps toward making that happen. The 17-year-old Liverpool High School junior will be holding a release party for his debut EP, "Songs from the Heart," from 6 to 10 p.m. Friday, Feb. 14, at Sharkey's Sports Bar and Restaurant, 7240 Oswego Road in Liverpool. There he'll perform songs from the CD, along with friend Justin Bertolero, who will provide bass accompaniment. Admission is free.