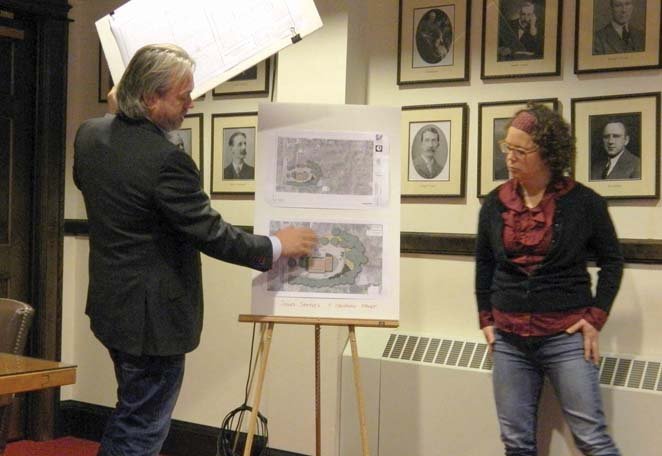 Eric Burrell, left, and Alicyn Hart, explain to the village board and meeting audience members their proposed plan for building an addition onto Burrell's building at 4 Chenango St. and relocating Hart's restaurant Circa there.
Stories this photo appears in:

The half-dozen or so neighbors of Eric Burrell's building at 4 Chenango St. — and an attorney that was representing one of them — all agreed that the know and like Burrell, Alicyn Hart and Hart's local restaurant Circa. And yet they all still have serious concerns about the possibility of Burrell expanding his Chenango Street building to house Circa's new location.