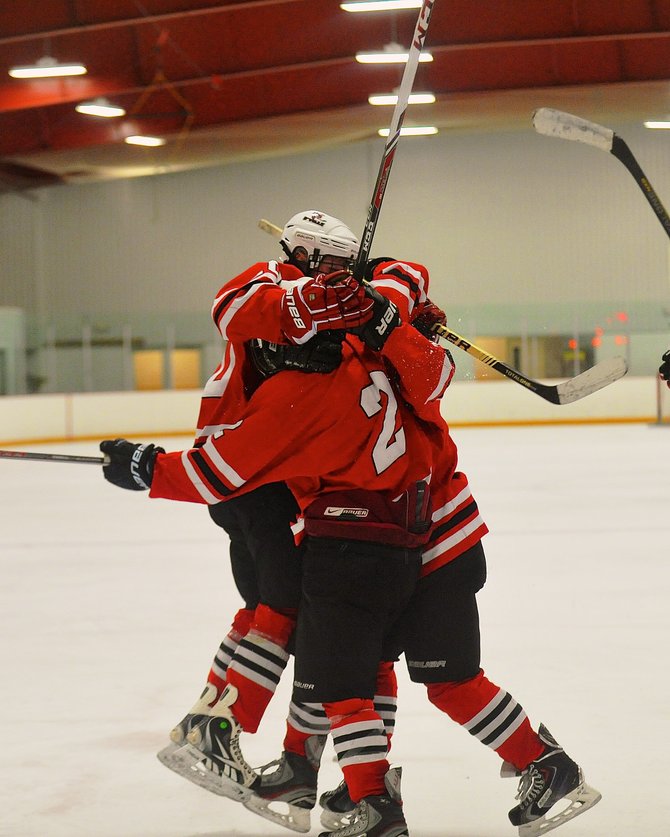 Baldwinsville hockey players celebrate Luke McCaffrey's goal in overtime that helped the Bees defeat the Hornets 2-1 last Friday night at Cicero Twin Rinks. It was the Bees' third victory in a row.
Stories this photo appears in:

Wins over C-NS, F-M build up playoff momentum
True, it took a three-game win streak at the end of the regular season, but the Baldwinsville ice hockey team made it back to the .500 mark and, by doing so, gave itself a lot of momentum heading into the Section III Division I playoffs that start late this week.