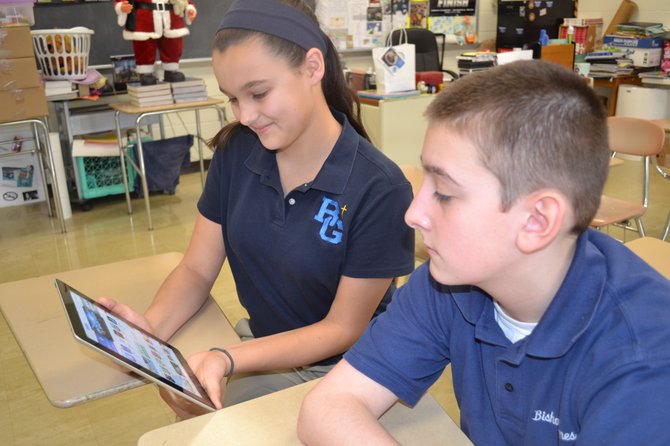 Bishop Grimes seventh-graders Sarah Snavlin and John Wilbur use an iPad mini during class. "It's kind of cool that you can just go on your iPad and pull up a book instead of having to go through your bag, grab your book and flip through the pages," said Wilbur.

Stories this photo appears in:

Seventh-graders at Bishop Grimes Junior/Senior High School will be the first students in the Central New York area to receive their own iPad minis to use in the classroom and at home.