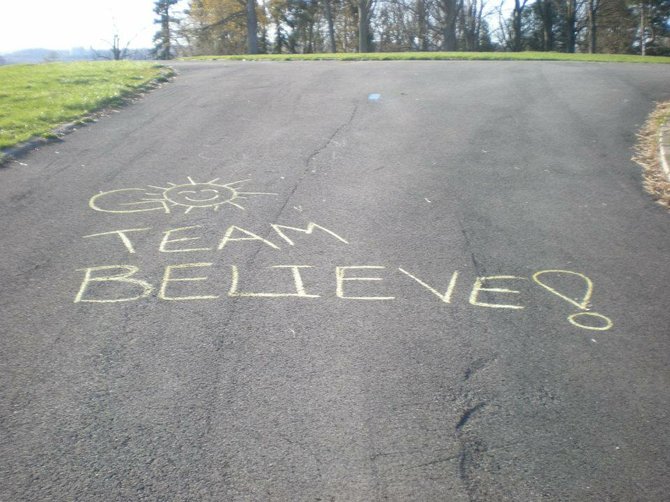 A handwritten note cheers on runners for Team Believe, which raises money for several local charities.
Stories this photo appears in:

Running a 10-mile race is a tremendous challenge. But if you've got the right motivation, those 10 miles can feel like nothing at all. That's the idea behind Team Believe, a grassroots organization that brings together local runners to help the Central New York community. The group, which got its start in 2009, asks participants to help raise money for local children's charities while training for the Dunn Tire Mountain Goat Run in Syracuse in May.