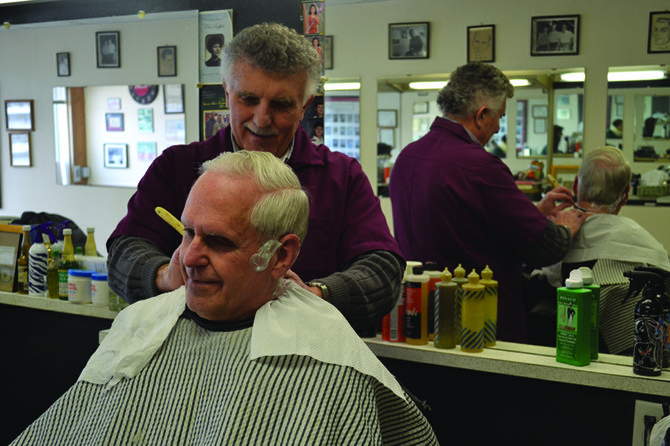 Rocky DiFlorio's barbershop is the last of its kind in the eastern suburbs. Customers are treated to the full barbershop experience, including a straight razor shave. In the chair is Bruce McMorris, of Cazenovia, who has been coming to Rocky's since his barber retired more than 10 years ago.



Stories this photo appears in:

Rocky DiFlorio celebrates 50 years of cutting hair in Fayetteville
Walking into DiFlorio's Barbershop in the heart of the village of Fayetteville is like taking a step back in time. From the old-fashioned barber chairs, to the straight razors on the counter, to the photos on the walls – many of which are older than the shop itself, and depict early images of the village of Fayetteville, old Fayetteville-Manlius High School sports teams and pictures of Rocky DiFlorio, the owner, and his family members in the barbershop's early days- you don't see many places with this kind of history anymore.