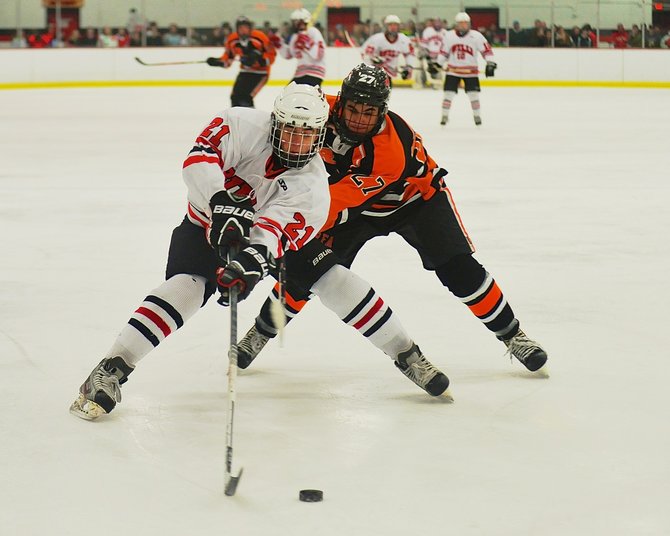 Baldwinsville forward Adam Tretowicz (21) chases down the puck, closely followed by Rome Free Academy's Jason Rutkowski (27), in last Tuesday's game. Despite an assist from Tretowicz, the Bees lost, 4-2, to the first-place Black Knights.
Stories this photo appears in:

Bees rebound with 6-0 shutout over C-NS
Though the Baldwinsville ice hockey team is safely in the field for the Section III Division I playoffs that get underway late next week, it is still meeting with various amounts of frustration.