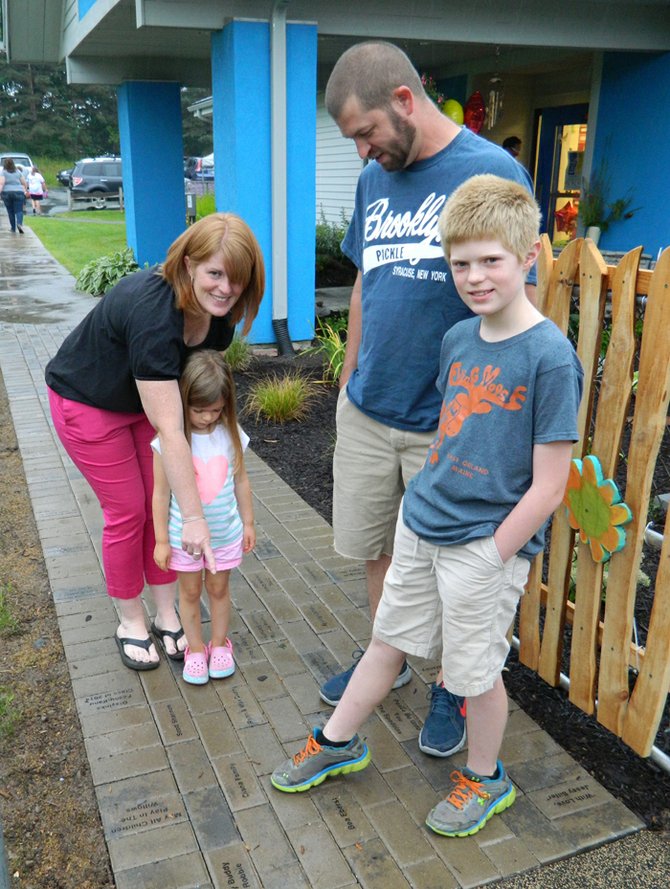 The Diana family points to a donor brick that bears their names at CCH last week. Joey, right, is a former CCH student and Sophie, middle, is a current student.
Stories this photo appears in:

Outdoor classroom is fruition of three-year community-supported project
After more than three years of work and vast amounts of community support, Cazenovia Children's House last week officially unveiled its new Windy Willow Playscape — an outdoor play and learning area designed to incorporate academic curriculum and physical and social development for preschool and elementary school age children. Nearly 100 people — school students, parents, supporters, contributors, teachers, administrators and board members — came out Aug. 20 on a rainy evening to go on tours, play on the playscape and enjoy a dinner picnic.