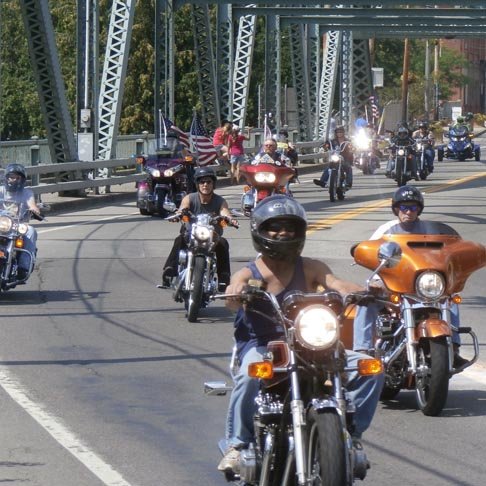 Patriot Guard Riders pay tribute to their late friend, Douglas Michael West, of Baldwinsville, in a 60-mile bike run on Aug. 9.

Stories this photo appears in:
Forty-nine bikes with 93 Patriot Guard Riders toured the village streets of Baldwinsville Aug. 9 during a 60-mile memorial bike run for their friend, Douglas Michael West (known as Mike/Mohawk). West died last year on May 29 in a bike accident. Saturday would have been his 60th birthday.