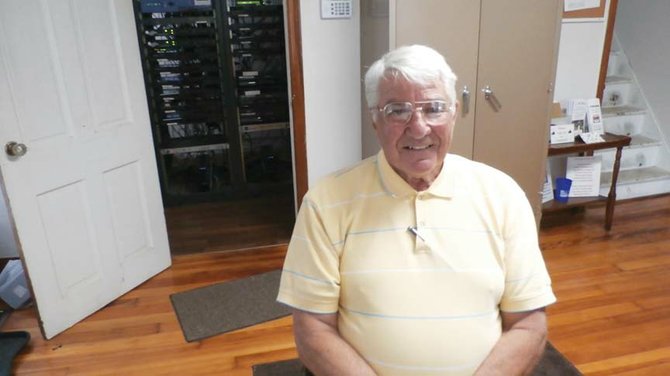 Joe Loffredo inside PAC-B TV at 8 Mechanic St. in Baldwinsville.
Stories this photo appears in:

Longtime volunteer Joe Loffredo shares his experience with the public access channel
Joe Loffredo is a man of action. Sixteen years ago, when the newly-retired teacher realized Baldwinsville's public access channel wasn't broadcasting the school district's board of education meetings, he took matters into his own hands. "I saw the Lysander, Van Buren and village [meetings] but no board of education," he said. "So I called up Norma Goodman and I said, 'Where's the BOE?' and she said there's nobody there to do it. I said, 'Okay, I'll do it.'"