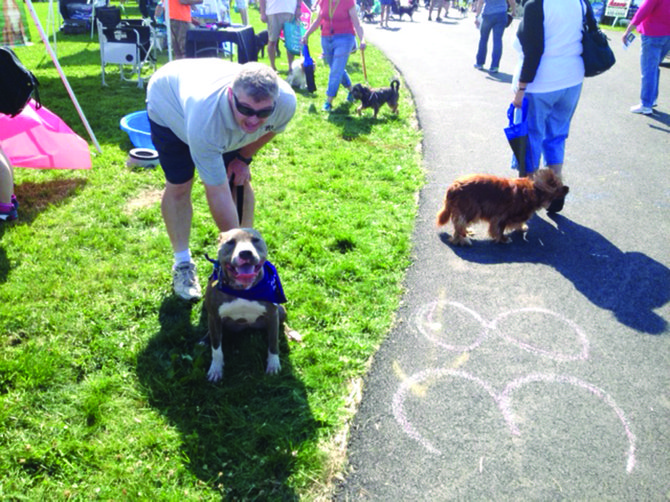 DOG DAYS: The fifth annual Canine Carnival, held for the first time at Jamesville Beach Park in 2014, brought in 20,000 dog lovers and their pets to the area on Aug. 10. More than 100 dogs were adopted as a result of the carnival and drew organizations from as far away as North Carolina.
Stories this photo appears in:

The 2014 Canine Carnival, held Aug. 10, was a rousing success. Now in its fifth year, it is the largest dog rescue event in New York State. With an increasing number of volunteer organizations, vendors, shows and adoptees, the outdoor event needed even more space this year and pulled up stakes for a move to Jamesville Beach County Park, where County Executive Joanie Mahoney kicked off the event, followed by a local pastor's prayer over the animals.