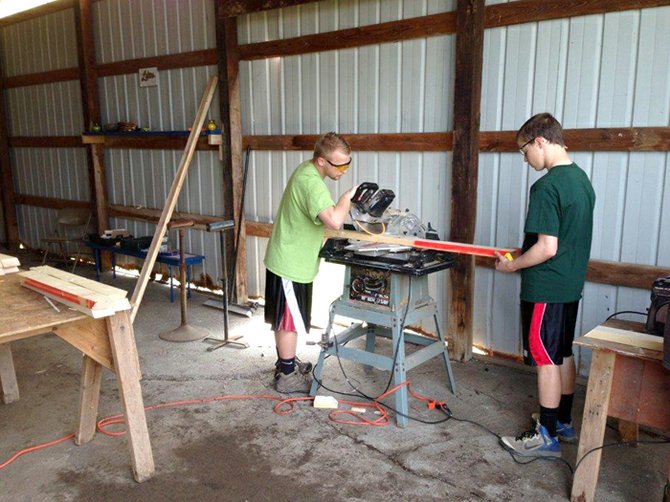 Gerrit Hansen, left, and his brother Anders worked on the picnic tables at one of the barns of the Hansen family farm in Fenner.
Stories this photo appears in:

Village residents and visitors have been enjoying the newest addition to Lakeland Park this summer: four new, wooden picnic tables. They may not know, however, that these are not pre-fabricated, mass-produced pieces of furniture purchased by the village board, but hand-crafted pieces made and donated to the community by local teen Garret Hansen as part of his final Eagle Scout community service project.