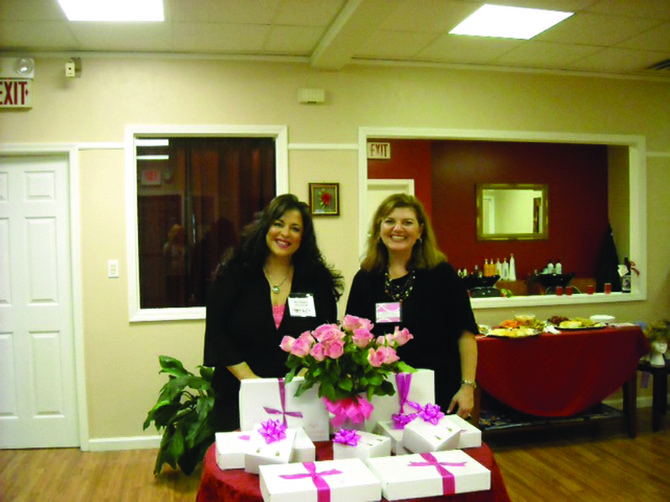 Pictured are Rose Ruggiero and Jennifer Tom, who are working collaboratively to provide free wigs to Central New York cancer patients. Tom's organization, Positively Pink Packages, donates wigs to Ruggiero's salon, Rose and Co., which provides a complimentary first-time head shave and wig to the patients.


Stories this photo appears in:

During the early years of Rose Ruggiero's career as a hairstylist, she worked at a salon that required its employees to take part in community service. And during those years of employment, Ruggiero dedicated hours of her time to cutting wigs for patients at no charge.