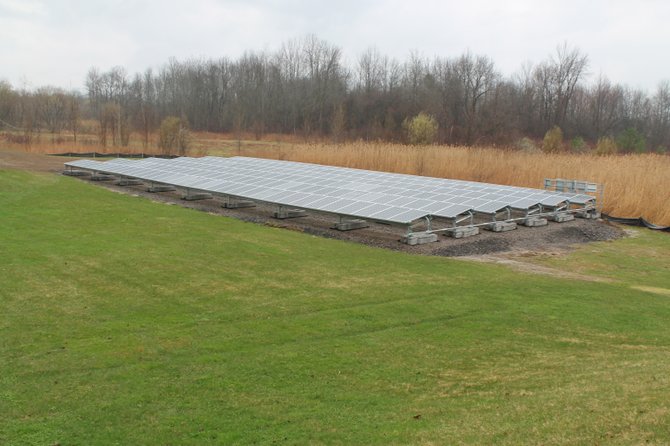 A new 99kw solar array was unveiled behind Clay Town Hall last week. The array will generate an energy savings of approximately $16,000 a year, according to Supervisor Damian Ulatowski.
Stories this photo appears in:

The irony wasn't lost on Damian Ulatowski. On Earth Day, April 22, when dozens of residents and local dignitaries gathered to hear the Clay supervisor talk about the town's new solar panel array, the sun was nowhere to be seen. Despite the gloomy weather, the town unveiled its new 99kW solar array at Town Hall and the highway garage to reduce and stabilize energy costs. The project was launched through a partnership with the New York State Energy Research and Development Authority (NYSERDA) and Warner Energy LLC, a Clay-based business that designs and develops solar project for clients nationwide.