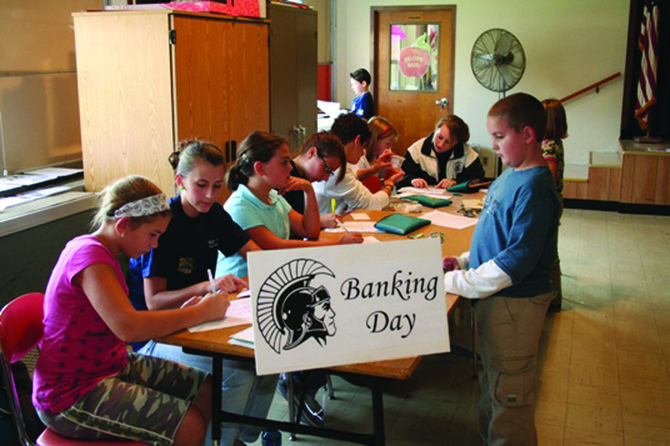 Jacob Keuler, right, makes a deposit during Banking Day at Minoa Elementary School in2009. High school business students get hands on experience running the program with the CORE Federal Credit Union and serving as mentors to younger students. Earlier this month, ESM High School's student-run credit union, the Spartan Branch, collected its millionth dollar deposited by students.
Stories this photo appears in:

ESM and CORE FCU team up to educate students, community about financial literacy
Some high school students may be waiting around, hoping to inherit a parent's old car to call their own. Meanwhile, students at East Syracuse Minoa High School are being proactive: several of them already have a detailed plan of how and when they can afford to get their first cars with the money they've saved over the years.