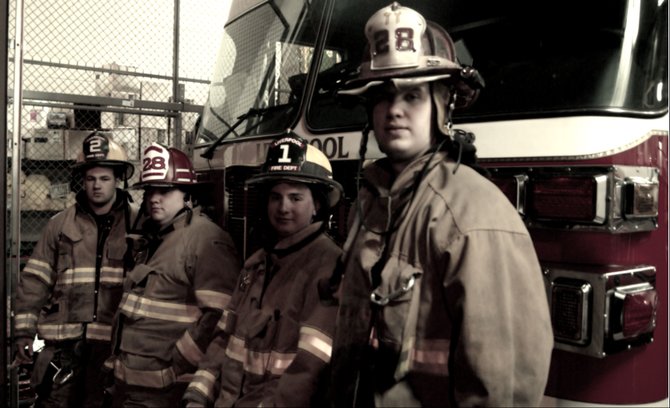 From left, Liverpool Firefiighter Corey Warren, Lieutenant Dave Ingram, bunk-in firefighter Nick Scoones and Captain John Laakso stand in front of the ladder truck at Station No. 1.

Stories this photo appears in:

From the cliché cat in a tree, to cardiac arrest, car accidents and structure fires, the Liverpool Fire Department is there. "Someone calls 911 and they rely on us to be there and help them," said Liverpool Fire Department Lieutenant Dave Ingram. "When it's someone's worst day of their life, we are there for them. We put ourselves out there for our community and people who we don't even know." Like hundreds of men and women across central New York, the volunteers of the local fire departments are there to answer the call of their community, to fulfill the promise that when tragedy or catastrophe or chaos strikes, there will be someone there to offer that necessary helping hand.