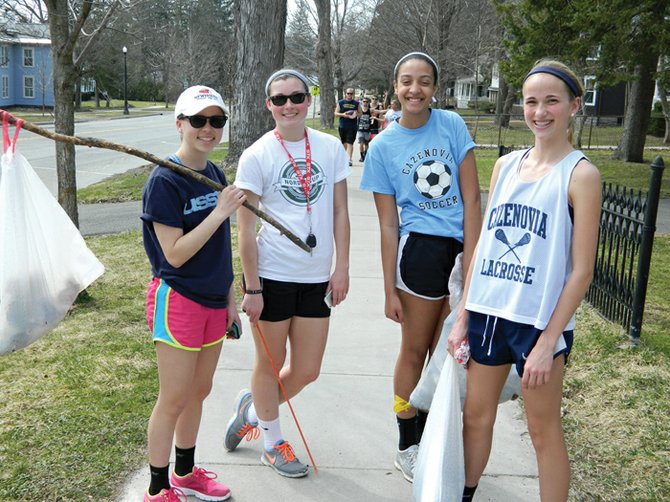 Project Café students, from left, Mimi Gabor, Claire Costello, Jena Harris and Megan Henderson picked up trash along Emory Avenue, Hickory Lane and East Lake Road last Sunday during the Earth Day Community Clean-up. They said they found a lot of pieces of rubber, cigarette butts and cigarette packages.
Stories this photo appears in:

Project CAFÉ organized the annual Earth Day Community Clean-up on April 13 with over two dozen high school students as well as adults from the community helping to clean up.