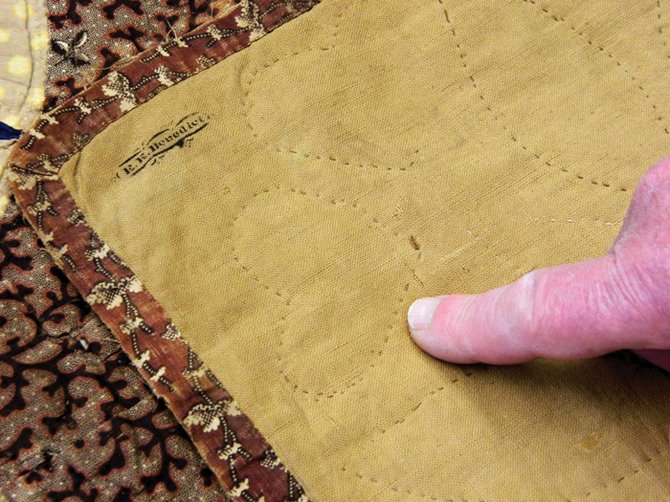 Holstein points to the quilt's stitching, which is done in the shapes of hearts and flowers. Also visible is the name stencil in the corner.
Stories this photo appears in:

Sometime during the 1830s or 1840s, a Cazenovia teenager named Helen Sherman handmade a 10-foot-by-10-foot bed quilt using all-natural dyes for the coloring and embroidered the stitching on the back in patterns of heart-shaped flowers. The front pattern includes numerous star shapes called a "mariner's compass" in a "log cabin" pattern in what would have been an incredibly difficult and demanding pattern, taking months if not years to make. Two weeks ago, that quilt — the oldest ever recorded and verified as being made in Cazenovia — returned home as a donation to the library by the descendants of the original quilter.