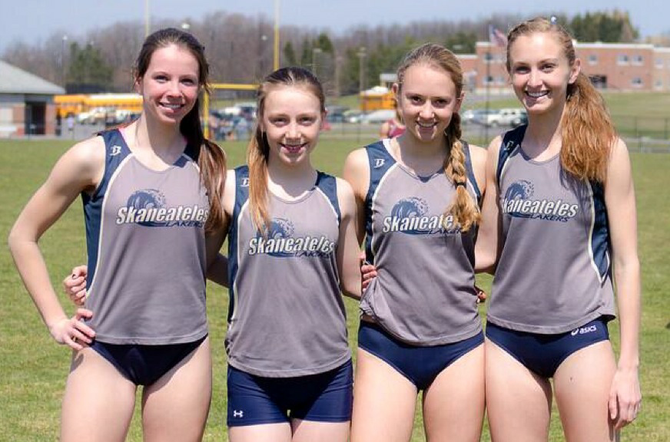 Skaneaeteles girls track and field runners (from left) Taylor Woodruff, Mia Grasso, Katelyn Ellison and Madeline Adams broke the school record in the 1,600-meter sprint medley with a time of four minutes, 22.8 seconds as it won that event at last Saturday's Jordan-Elbridge Relay Invitational.
Stories this photo appears in:
Skaneateles girls set school mark in sprint medley relay
Twice in the early part of April, both of the Skaneateles track and field teams saw season openers wiped out by the weather, as trips to Hannibal and Altmar-Parish-Williamstown were scrapped. So the Lakers' first real action of the season didn't take place until last Saturday, when it went down the road to the Jordan-Elbridge Relay Invitational and made some immediate history.