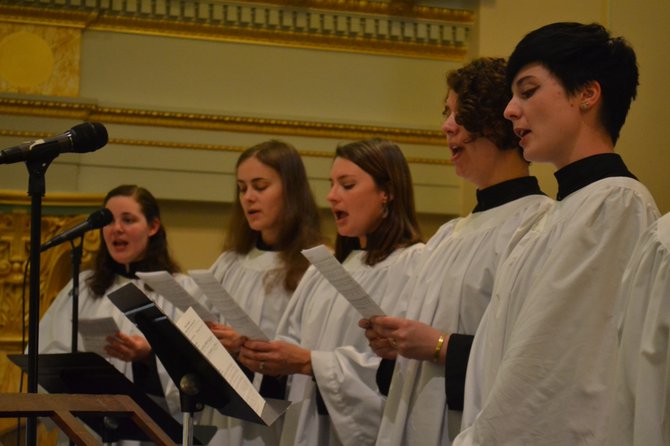 Five members of the St. Matthew's choir sing the Hosanna during the 11 a.m. Palm Sunday Mass on April 13.

Stories this photo appears in:

St. Matthew's to celebrate Holy Week with a mix of tradition and faith
More than one billion Catholics across the world are in the midst of observing Holy Week, which began with a Palm Sunday service and will conclude with a final mass on Easter. Holy Week, the last week of Lent, is an deeply spiritual time of year for the Catholic Church – it begins with a celebration on Palm Sunday, then turns into a solemn observance of Jesus Christ's death and ends with an elaborate, joyful celebration of Christ's resurrection on Easter.