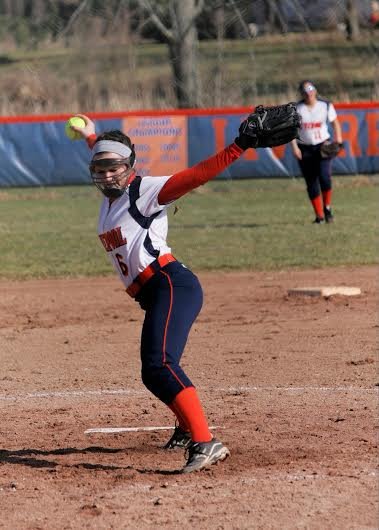 Liverpool senior pitcher Dana Nicoletti (8) stares down at the plate as she winds up and throws in last Thursday's season-opening 18-2 win over Auburn. Splitting pitching duties with Peyton Bellrose, Nicoletti helped the Warriors to a 3-0 start.
Stories this photo appears in:

Warriors start 3-0; Northstars prevail at Binghamton tourney
The Cicero-North Syracuse softball team could not quickly put its 2-1 defeat to Baldwinsville on April 3 behind them due to the bad weather that kept them off the field for nearly a week.