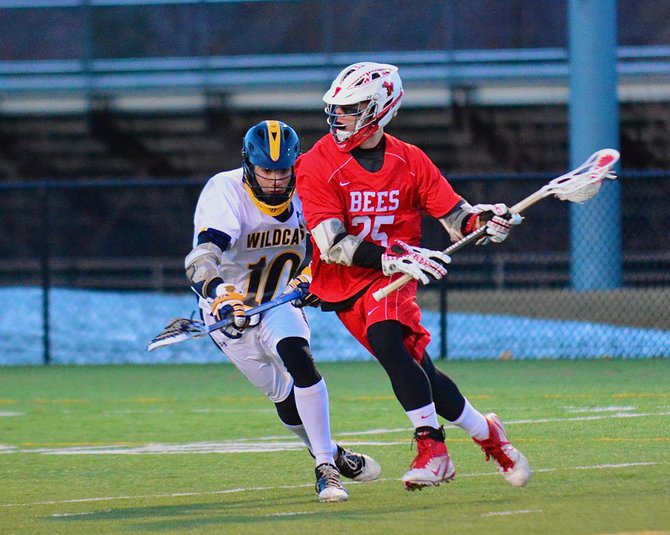 Baldwinsville boys lacrosse midfielder Kyle Akers (25) is closely guarded by West Genesee's Derek Farrell (10) as he moves toward the net in Tuesday night's game. The Bees lost, 8-5, to the Wildcats in a rematch of last year's Section III Class A semifinal.
Stories this photo appears in:

Petrelli has three goals; Wildcat goalie stops 16 of 21 shots
At this early point in the season, the Baldwinsville boys lacrosse team's biggest issue is an inability to find the net when doing so could lead to some big victories. The Bees managed just five goals (one in the second half) during a 13-5 defeat to reigning state Class C champion Cazenovia on April 5, and those struggles continued Tuesday night, at West Genesee, where plenty of opportunities were missed in an 8-5 defeat to the Wildcats.