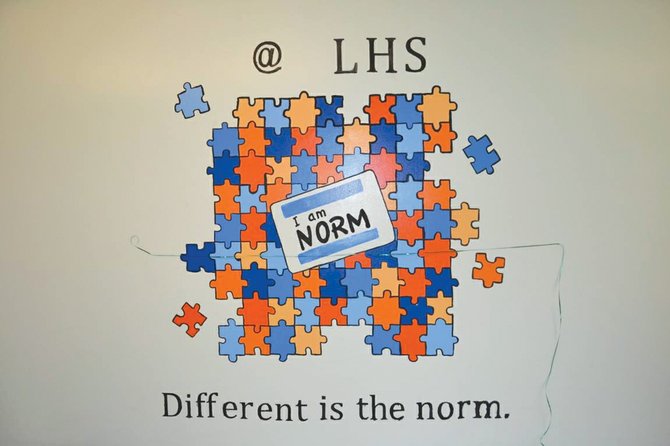 Students created a mural in Liverpool High School's entryway to encourage participation in I Am Norm, an inclusion campaign that aims to end labels and bullying. The mural, painted in the school's colors, includes characteristics that students say make them both unique and similar to their classmates.
Stories this photo appears in:

I Am Norm is an extracurricular group at Liverpool High School that aims to promote inclusion and end bullying by bringing together kids of all different backgrounds.