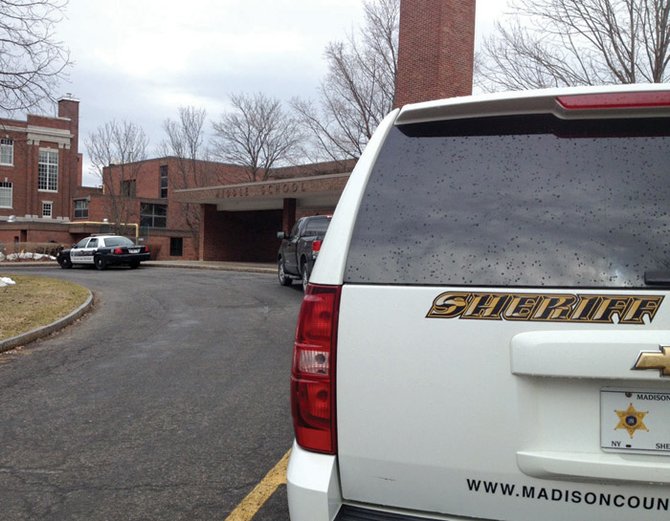 Cazenovia Police Department and Madison County Sheriff's Department responded to Cazenovia High School last Friday in response to two .22 caliber bullets being found in a second-floor hallway. K9 units from Utica police and Syracuse City police were called in to do a room-to-room and locker search for weapons or ammunition, and found neither.
Stories this photo appears in:

Students never in danger; police, district pleased with overall emergency response
Two days after the Cazenovia high school and middle school buildings endured a three-hour lockdown when live bullets were found in a high school hallway and later flushed down a toilet, local police and school district officials still don't know how or why the bullets got into the school and ended up on the floor — what they all agree on, however, is that there were no guns involved, no malicious intent has been discovered, no students were in immediate danger and the overall situation was handled well by district staff and local police.