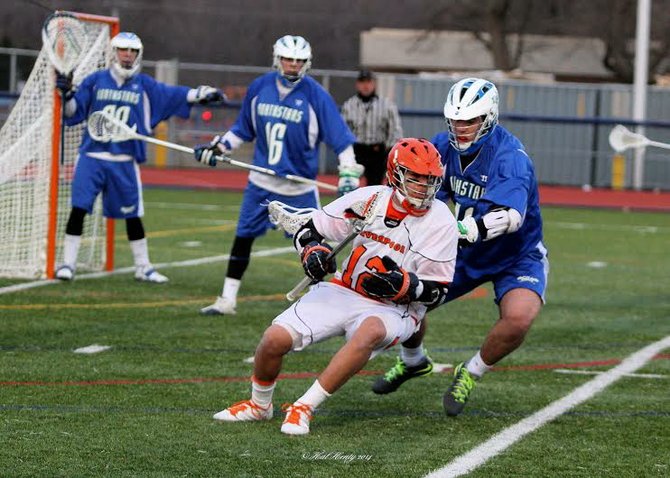 Liverpool midfielder Kendall Keahey (12) finds himself fronted by Cicero-North Syracuse defender Joe Bianchi (11), with teammates Sean Fay (16) and goalie Bryan Schenk behind him, in last Thursday's game, where the Northstars rallied to beat the Warriors 11-7.
Stories this photo appears in:
C-NS takes over in fourth quarter against tiring Warriors
From last season's side that made it to the Section III Class A semifinals, head coach Mike Felice and his Liverpool boys lacrosse team lost eight senior starters. On this year's roster, there are only two seniors and 18 total players. Yet for 24 minutes Thursday night at LHS Stadium, the Warriors threw all it had at undefeated Cicero-North Syracuse, and led the Northstars for most of the first half and a large portion of the third quarter.