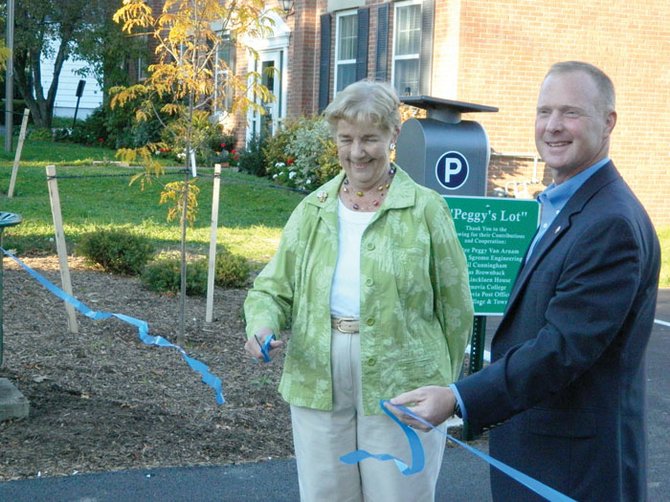 Peggy Van Arnam, left, cut the ceremonial ribbon last Friday, Sept. 27, to officially open the new Lincklaen Street village parking lot. Mayor Kurt Wheeler, right, unveiled the sign that formally dedicated the lot as "Peggy's Lot" in honor of Van Arnam's dedicated work as a trustee to help the lot come to fruition.
Stories this photo appears in:

Former Trustee Peggy Van Arnam cuts ribbon on 'Peggy's Lot'
The sign is up, the ribbon is cut and the new village parking lot on Lincklaen Street has been officially dedicated by its namesake and prime creator, former Trustee Peggy Van Arnam. Mayor Kurt Wheeler officially unveiled the sign naming the lot "Peggy's Lot" during a ceremony last Friday, Sept. 27.