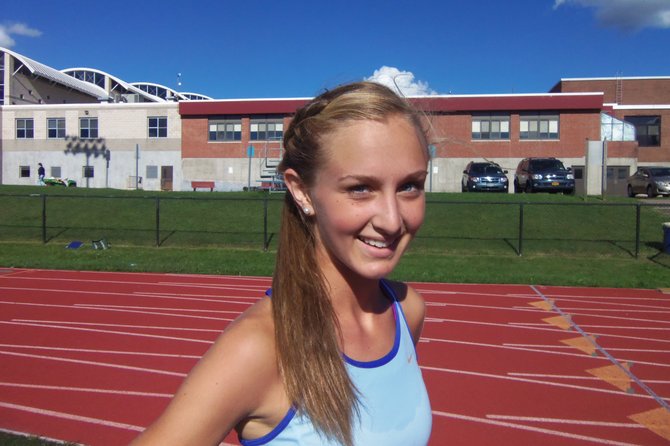 Skaneateles girls cross country senior Madeline Adams played a critical role for her team in Saturday's McQuaid Invitational. The Lakers placed third in the Varsity A race behind East Aurora and Tully, as Adams placed 42nd in 19:39.1 in a field of nearly 300 runners from 28 teams.

Stories this photo appears in:

Skaneateles only trails East Aurora, Tully in Rochester classic
Almost 7,000 highly trained runners would toe the line at some point during the day. Nearly 300 schools from around the Northeast would run and lay it all on the line for the right to bus back home without the albatross-of-loss squeezing tight against their carotid artery.