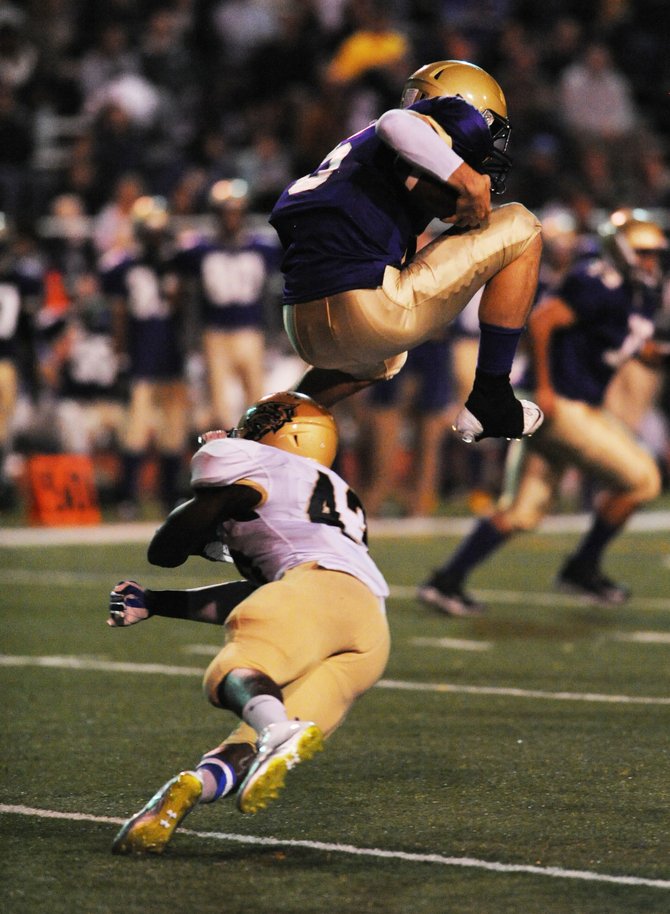 CBA senior quarterback J.R. Zazzara (5) hurdles over West Genesee's Naes Howard on a third-quarter scramble during Friday night's game. Zazzara threw for two touchdowns and ran for another as the state Class AA no. 2-ranked Brothers defeated the Wildcats 41-7.
Stories this photo appears in:

CBA, no. 2 in state poll, exploits multiple Wildcat errors
In order for any opponent to topple Christian Brothers Academy's football team, an opponent cannot afford that many mistakes - something West Genesee can attest to after Friday night's game at Alibrandi Stadium.