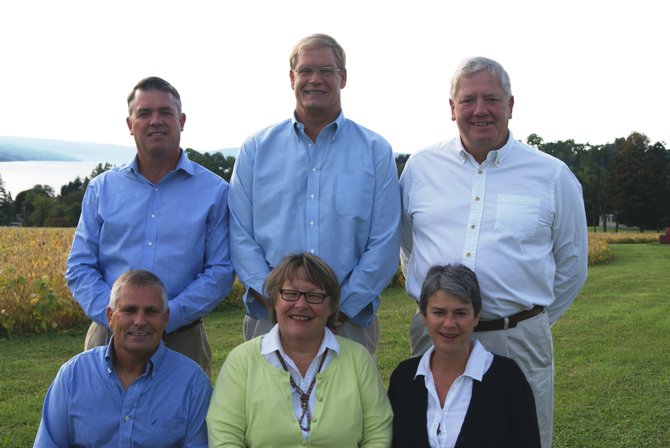 The Skaneateles Republican candidates for town office. Top row from left: Steve McGlynn, Jim Greenfield, Rick Keyes. Bottom row from left: Allan Wellington, Janet Aaron, Lori Milne.
Stories this photo appears in:

The Skaneateles Republican Party candidates for office secured an endorsement from the Independence Party of New York last week. Voter enrollments breakdowns for Skaneateles and Spafford show a clear advantage for Republicans.