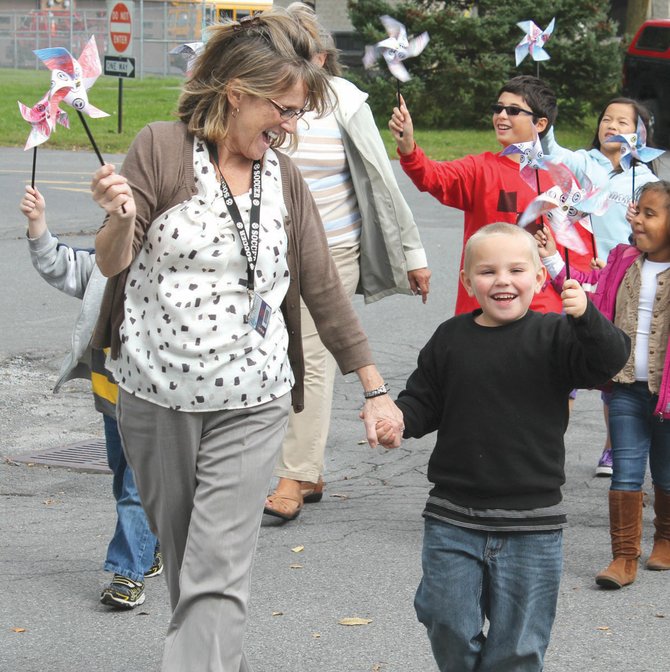 Kindergarten teacher Peggy Tracy and kindergartener Nathaniel Bohne march in the parade as part of Long Branch Elementary's celebration of Pinwheels for Peace. After the parade, students planted their pinwheels in the school's front lawn.
Stories this photo appears in:

In a world where the drums of war seem to beat louder every day, peace seems like a far-off dream. But at Long Branch Elementary in Liverpool, students made it clear it's a dream worth reaching for. Students observed International Day of Peace Monday, Sept. 23 (the actual date was Saturday, Sept. 21), by planting hundreds of pinwheels on the school's front lawn in the shape of a giant peace sign as part of Pinwheels for Peace, an international art installation project started by two art teachers in Florida. The LBE project was guided by art teacher Jennifer Matott, who learned about the effort from its website, pinwheelsforpeace.com.