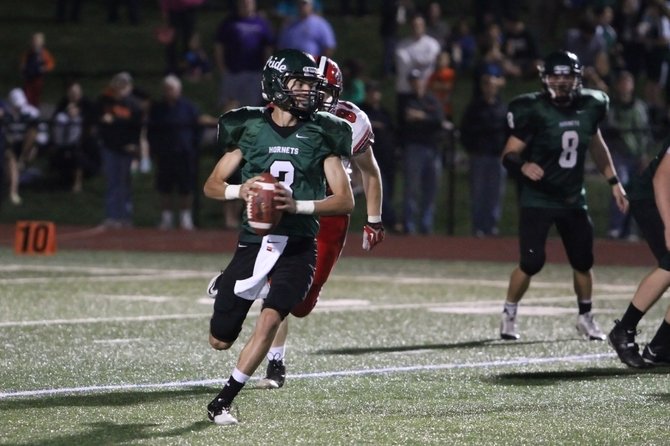 Fayetteville-Manlius quarterback Jake Wittig (3) scrambles out of the pocket and finds time to throw the ball downfield in Friday night's game against Baldwinsville. Wittig was 12-for-17 for 229 yards and four touchdowns as the Hornets outscored the Bees 49-37.
Stories this photo appears in:
F-M outscores Bees 49-37, improves to 3-0
Healing from a broken collarbone, Luke Krizman was merely a spectator as Fayetteville-Manlius lost a 38-36 classic to Baldwinsville in last fall's Section III Class AA semifinal. But when the two sides gathered again Friday night, Krizman occupied center stage and provided the punctuation marks as the Hornets this time prevailed over the Bees, 49-37.