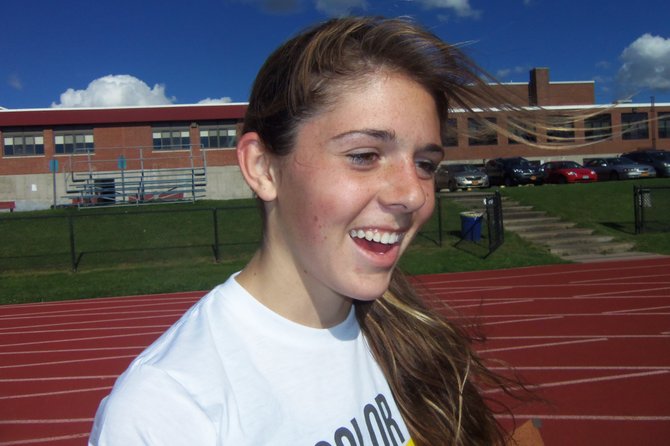 Skaneateles girls cross country junior Liz Dwyer had the best race of her cross country career last week while placing 10th in the Baldwinsville Invitational. Her time of 19 minutes, 10.6 seconds helped the Lakers win the Small School division, beating 24 other teams.
Stories this photo appears in:

Neal claims victory for second time in as many weeks
Mother Nature's strong southerly winds held back the predicted downpour but nothing could hold back the brutal attack of the Skaneateles girls cross country team at Saturday's 62nd Annual Baldwinsville Invitational. And nothing could slow down Laker sophomore Kaitlyn Neal as she recorded her second invitational title in three tries this season, a week after prevailing in the Chittenango Invitational Sept. 14 at Jamesvlile Beach Park.