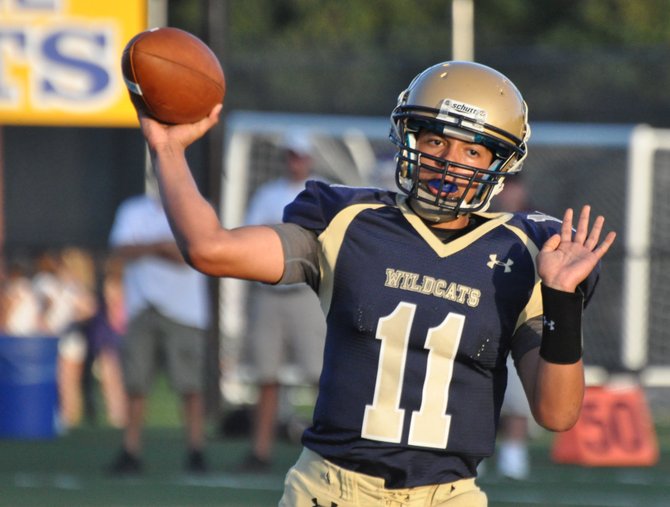 West Genesee sophomore quarterback Dashon Turner (10) made an electrifying starting debut in Friday night's 62-21 victory over Central Square, throwing for 232 yards and four first-half touchdowns, including strikes of 57 and 56 yards to Colin BeVard, while substituting for injured starter Bailey Gauthier.
Stories this photo appears in:

Sophomore QB throws for 232 yards, four TDs in 62-21 romp
Bailey Gauthier, once his concussion symptoms are cleared out, is still the starting quarterback for the West Genesee football team. But the Wildcats can be forgiven if it wants to wait for Gauthier's return, since sophomore Dashon Turner provided a tantalizing glimpse into the program's future during Friday night's 62-21 rout over visiting Central Square in the Class AA-1 division opener for both sides.