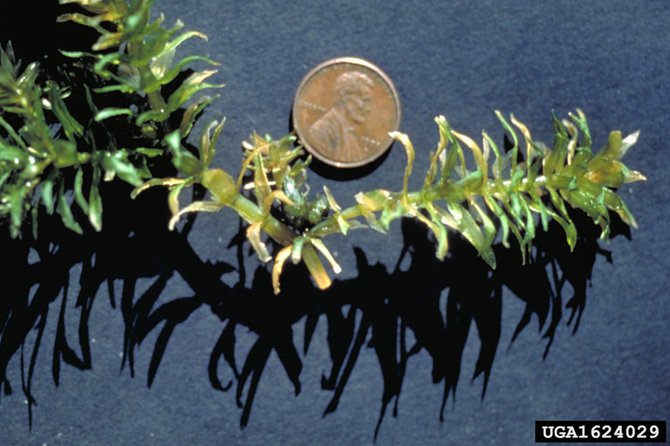 Hyrdilla, an impending threat to Central New York Lakes.

Stories this photo appears in:

Lawmakers, local groups deal with invasive species that pose threats to environment, infrastructure
Several new threatening invasive species have emerged in Central New York within the past 10 years that have caused lawmakers, government agencies and private groups to take action. These include emerald ash borers, milfoil, hydrilla and wild boars.