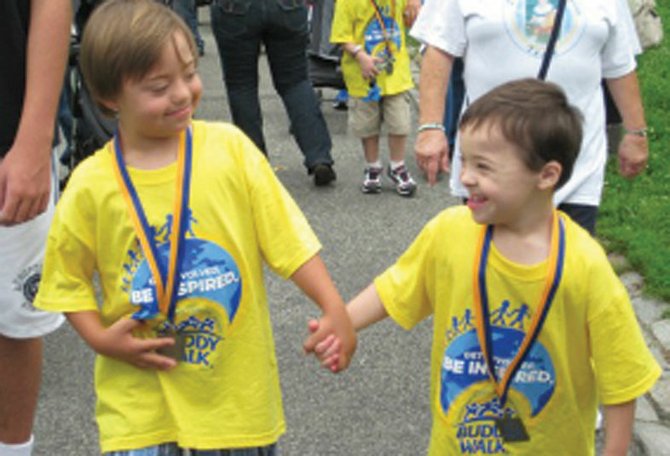 The Down Syndrome Association of Central New York will host its 15th annual Buddy Walk on Saturday, Sept. 28, at Longbranch Park in Liverpool.
Stories this photo appears in:

The DSA of CNY offers a number of activities for families of those with Down syndrome, but its biggest event — and the only one it offers that's open to the entire community — is the Buddy Walk, which celebrates its 15th year this fall. "At our Buddy Walk, we do not focus on the therapies, doctor appointments, etc., that is a part of their daily life. We celebrate the joy of having them in our lives and family," Bottego said. "Most of the committee members have worked on the Buddy Walk from the beginning. We have volunteers who come back year after year because it such an uplifting event." The Buddy Walk will take place on Sunday, Sept. 29 at Long Branch Park in Liverpool. Registration starts at 9:30 a.m.; walkers who have pre-registered can pick up their preordered shirts. Walk-in registration is also available. T-shirts are available to purchase. Children's games are open from 9:30 a.m. to 2 p.m. and only shut down while the walk is in progress. Attendees can purchase raffle tickets The walk starts at 10:30 a.m. The walkers follow the path out of the Longbranch Park area into the Willow Bay section of Onondaga Lake Park.