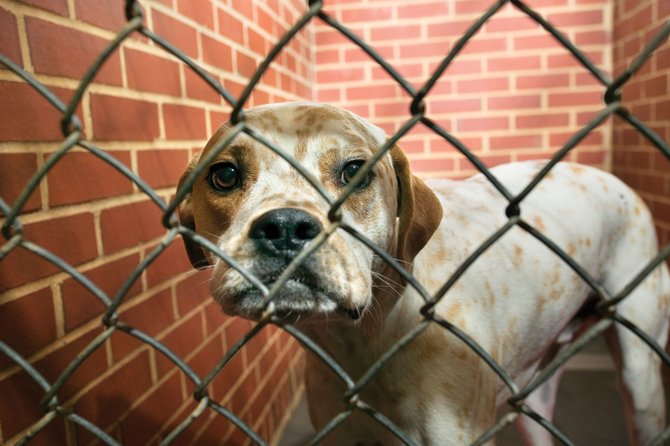 Animal advocates in Central New York are calling for harsher penalties for those who abuse or neglect animals, including jail time and an animal abuser registry, after a dog was left to die in a hot car at the New York State Fair earlier this month.
Stories this photo appears in:

Patrick Oneill was already facing multiple counts of animal cruelty when he allegedly left his Labrador retriever, Ali, in his car for more than four hours on Sept. 2 while he enjoyed the New York State Fair with his girlfriend. Ali, left in the 100-degree car with no water and one window barely cracked, died despite the efforts of state troopers and bystanders who tried to save her. Animal advocates are saying she didn't have to die.