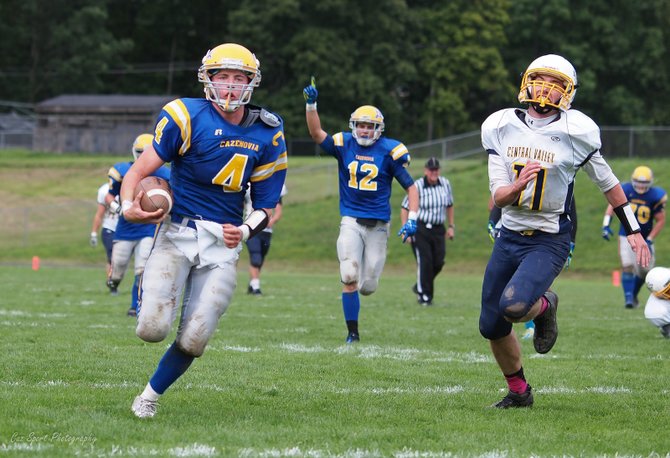 Cazenovia quarterback Kevin Hopsicker (4) races to the end zone on a 40-yard touchdown run in the third quarter of last Saturday's game against Central Valley Academy. The Lakers' 21 third-quarter points led to a 49-20 victory over the Thunder.
Stories this photo appears in:

Caz scores 21 third-quarter points, moves to 2-0
In many different ways, the Cazenovia football team was not acting like itself in the first half of Saturday's home opener against Central Valley Academy at Buckley-Volo Field. True, the Lakers were putting points on the board - but so was the Thunder. And CVA was also accumulating 267 yards on the ground, pushing around a Cazenovia defense unaccustomed to such struggles.