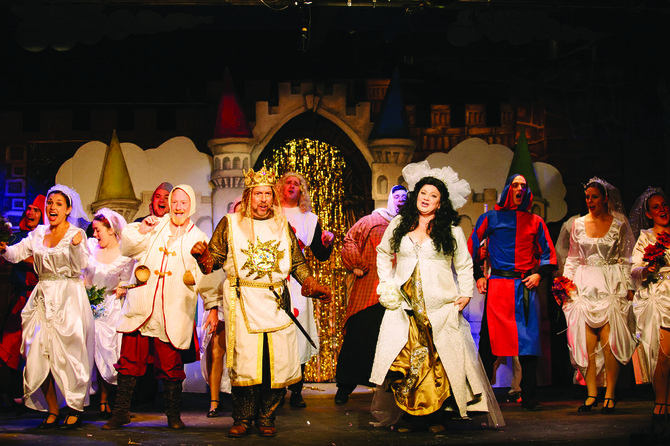 Bob Brown as King Arthur and Cathleen O'Brien Brown as the Lady of the Lake top the cast of "Spamalot," running through Sept. 21 at the CNY Playhouse at ShoppingTown Mall in DeWitt; cnyplayhouse.com.
Stories this photo appears in:

CNY Playhouse looks on the bright side of life with wacky musical
During a climactic scene on opening night, "Spamalot" leading man Bob Brown misfired. Twice. Portraying King Arthur, Brown was trying to toss a grenade over a short scenic flat to blow up a killer bunny.