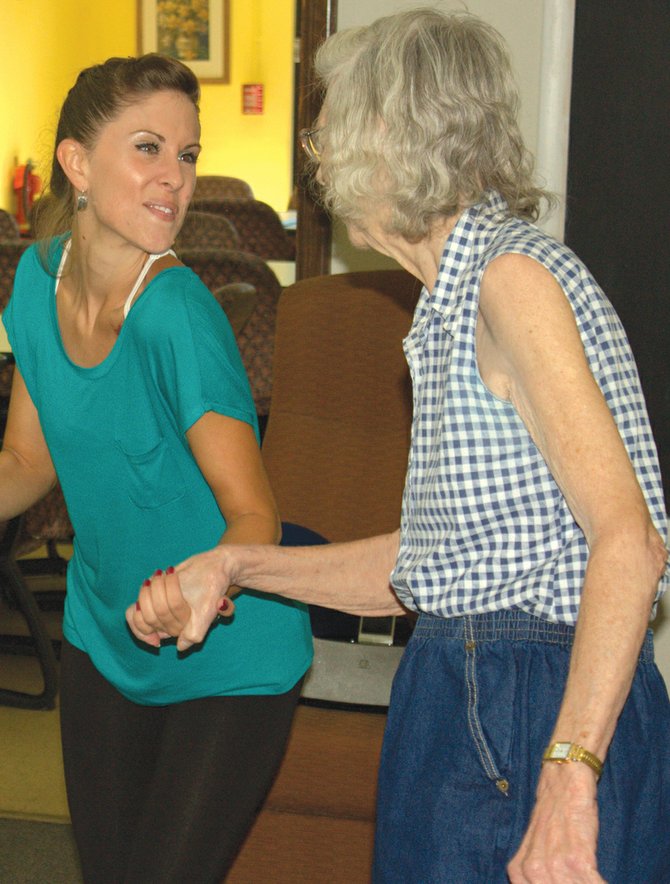 The Alzheimer's Association of Central New York's Kirkpatrick Day Program offers a dance and movement therapy program. It's the only adult day program in the area to offer such therapy.
Stories this photo appears in:

In a secure courtyard near Syracuse's Inner Harbor, on a daily basis, you can find a gathering of people engaged in any number of activities. They might be playing Bingo or trivia. They might be working on a small building project. If you head into the indoor area, you might find them baking or preparing snacks. What might surprise you is to find that all of these men and women have Alzheimer's disease or some form of dementia. The Kirkpatrick Day Program is a social adult day program provided by the Alzheimer's Association of Central New York. The program, which dates back to the early 1980s, came under the auspices of the Alzheimer's Association in 1987.