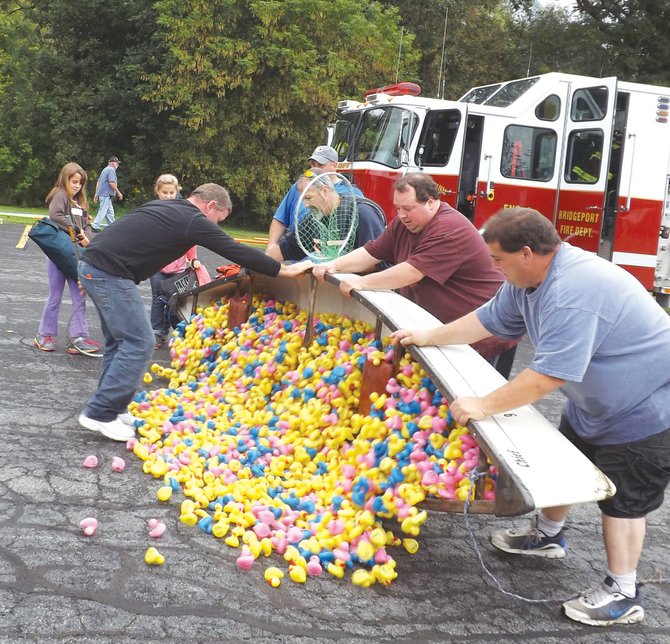 The fifth annual "Don't Duck Hunger" duck race was held this weekend to benefit the Bridgeport Food Pantry Saturday, Sept. 7. Though this year's totals were not available at press time, the fundraiser, the pantry's largest every year, typically raises about $25,000. Pictured, volunteers dump the plastic ducks used in the race out onto the pavement in the parking lot behind St. Francis Church to dry after pulling them out of Chittenango Creek.
Stories this photo appears in:

More than 5,200 ducks took to Chittenango Creek in a race for more than glory — these ducks raced to raise money for the Bridgeport Food Pantry, which serves families in the towns of Cicero, Manlius and Sullivan. The Don't Duck Hunger duck race, the brainchild of food pantry coordinator Patti Hedrick, typically raises about $25,000 for the pantry and is its major annual fundraiser; totals for this year's race were not yet available at press time.