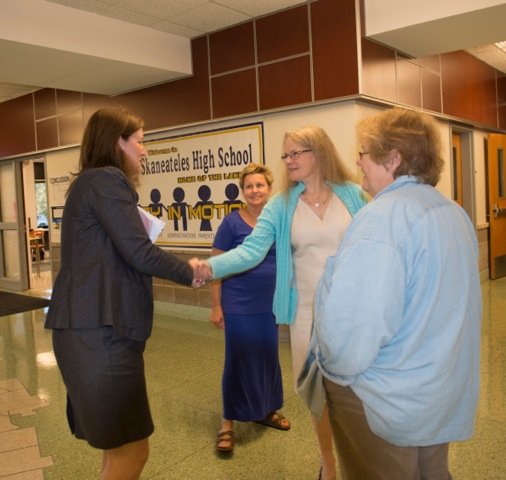 Board of education members and Interim Superintendent of Schools Judy Pastel greeted teachers and students on opening day for students. From left: music teacher Karen Veverka is greeted by board member Sue Benjamin, Judy Pastel and board president Kathryn Carlson.
Stories this photo appears in:

Before greeting students on the first day of school Wednesday, teachers had their own "first day," where they were given praise, encouragement, insight and challenges.