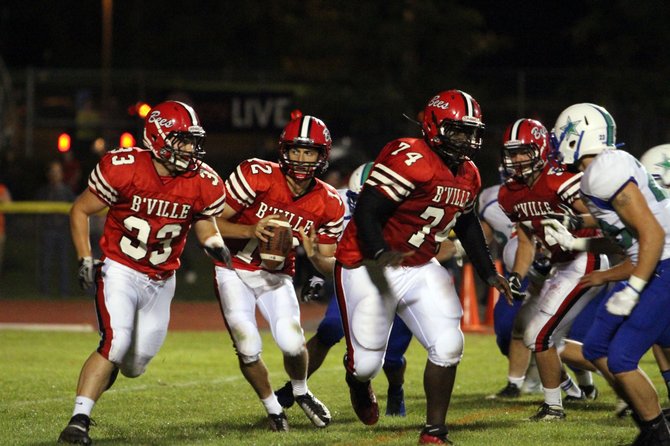 Baldwinsville quarterback Gage Blasi (12) sets off on an option play, flanked by fullback Caleb Carter (33) and lineman Jakeith Jackson (74), in Friday nght's game against Cicero-North Syracuse. Blasi and the Bees would go on to beat the Northstars 34-27.

Stories this photo appears in:

Sparks runs in for winning TD with 1:19 left
Rare is the football game where both sides could feel reasonably pleased about the outcome, for someone has to win and lose, after all. However, it's fair to at least assume that Baldwinsville and Cicero-North Syracuse both left Friday night's scintillating season opener at Pelcher-Arcaro Stadium with good vibrations, even though it was the Bees that prevailed 34-27.