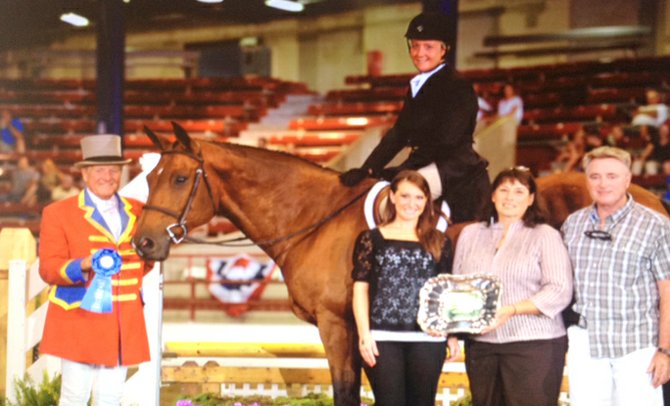 Jennifer Gurney, of Cazenovia, claimed first place in the Christy Nealer Memorial Hunter Classic. Her daughter, Ava, not pictured, claimed second place.
Stories this photo appears in:

The New York State Fair may have ended on Sept. 3, but the glory of the thousands of residents who won awards at the numerous fair competitions remains — and a number of Cazenovia residents have shared in that glory again this year. The thousands of visitors who thronged the fair daily during its two-week run witnessed the skills and creations of Cazenovians in the horse arena, at the wine competition, and in the arts and crafts, fine arts, culinary and floral creations exhibits.