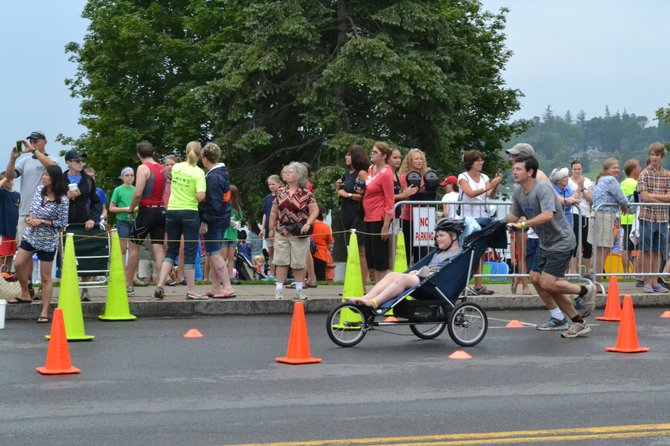 Shane Lauer and Jack and Nolan Willis, who are affected by Duchenne's muscular distrophy, were able to compete in the Skinnyman triathlon Sturday, with some help.
Stories this photo appears in:

There were plenty of spectators on hand for the ninth annual Skinnyman triathlon held in Skaneateles on Saturday, but this year they had something out of the ordinary to cheer for. Identical twins Jack and Nolan Willis of Fayetteville and Shane Lauer, of Phoenix, Md., who are all affected by Duchenne's muscular dystrophy, competed and completed the race.