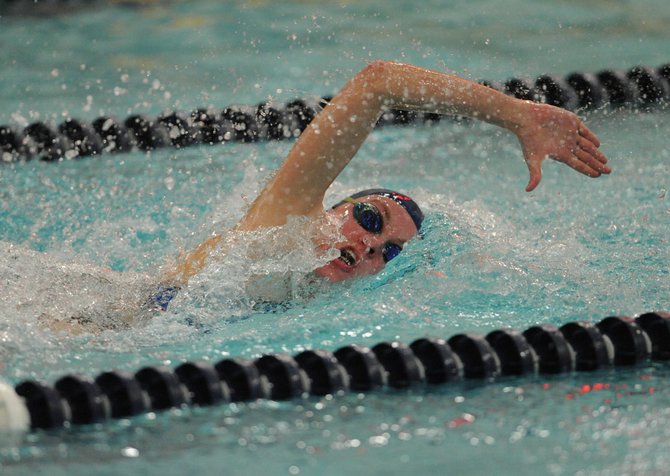 West Genesee girls swimmer Brianna Smith tears through her leg in the 200 freestyle relay during last Tuesday's meet against Baldwinsville, where Smith, along with Anna Castro, Kaitlin Dunning and Sinead Guy, recorded a pool-record time of 1:42.58 as the Wildcats beat the Bees 92-83.
Stories this photo appears in:

Pair of West Genny relay teams break pool records
Another undefeated season is in the books for the West Genesee girls swim team, who have the extra benefit of having the Section III Class A championship meet take place this Friday at its home pool. Before that, though, the Wildcats first had to take care of one more bit of regular-season business – namely, a visit from Baldwinsville, who like so many others got overwhelmed by WG's numbers in a 92-83 victory on Tuesday night.