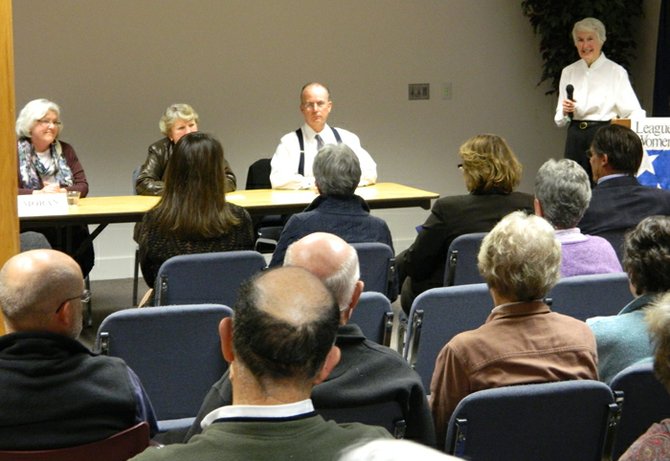 From right, League of Women Voters Chairperson Anne Redfern leads the current Cazenovia Supervisor Ralph Monforte, Clerk Linda Mather and Councilor Liz Moran in a panel discussion on the two ballot proposals for town residents seeking approval to extend the supervisor position to a four-year term from its current two-year term, and to change the town clerk from an elected to an appointed position.
Stories this photo appears in:

More than 50 people attend League of Women voters "Meet the Candidates" night
Extra chairs had to be brought out at the Cazenovia Public Library community room last Wednesday, as more than 50 people attended the "Meet the Candidates" event hosted by the League of Women Voters. Candidates for town and county offices each explained their experience and positions, while a panel of town officials discussed the two town ballot proposals facing Cazenovia voters on Nov. 5.