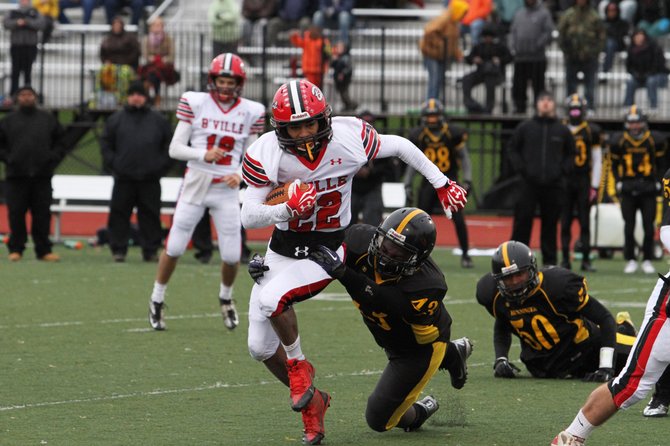 Baldwinsville running back Cameron Skipworth (22) sprints away from the tackle attempt of Henninger defensive lineman Jayjuan Works (43) in last Saturday's Class AA playoff game. Despite Skipworth's pair of touchdowns, the Bees fell to the Black Knights in overtime, 26-20.

Stories this photo appears in:
B'ville leads of 13-0, 20-13 disappear to Black Knights
Up by 13 points in the first half, and up by seven points late in regulation, the Baldwinsville football team could not hold on to either advantage in Saturday's opening round of the Section III Class AA playoffs against Henninger at Sunnycrest Field.