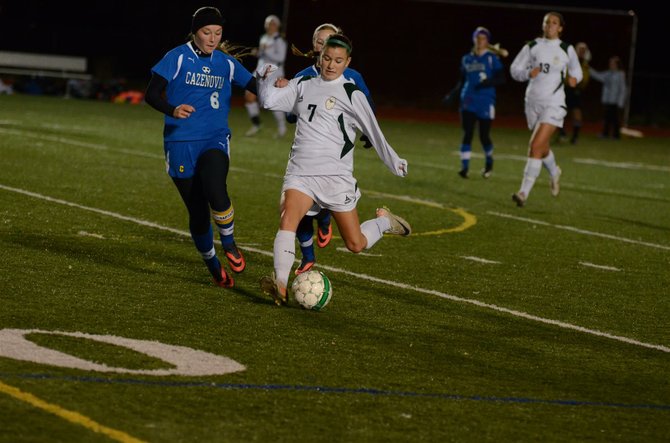 Marcellus midfielder Brielle Filtch (7) winds up for a long kick, chased by Cazenovia's Clare Costello (6), in last Thursday's Section III Class B quarterfinal, where Filtch's two goals helped produce a 4-0 Mustangs shutout of the Lakers.
Stories this photo appears in:

Warriors survive Skaneateles again; Mustangs blank Cazenovia
Once more, the Westhill girls soccer team found its path to a possible Section III Class B title going through Skaneateles in the quarterfinal round. But unlike the last two times they got together, someone in this showdown would get on the board – and it would turn out to be the no. 5 seed Warriors, who parlayed a bit of good fortune into a 1-0 victory over the no. 4 Lakers Thursday night at Hyatt Stadium.