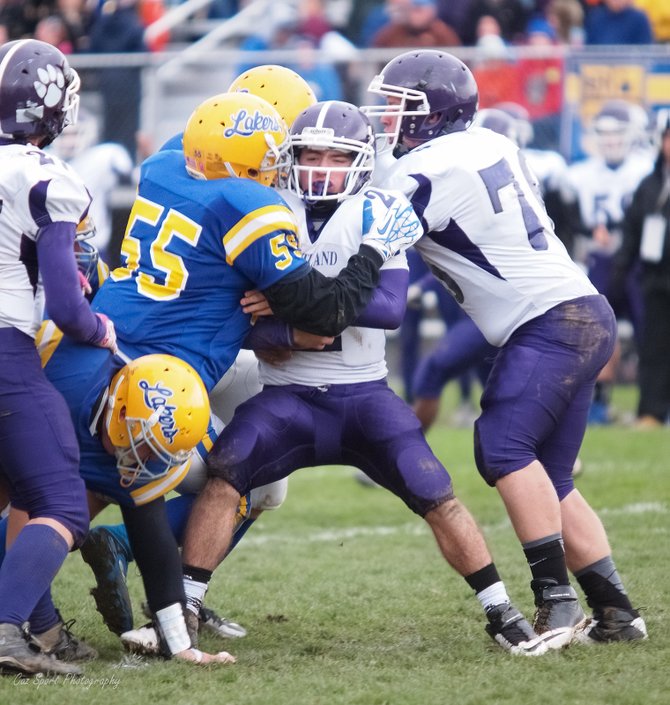 Cazenovia linebacker Hayden Polhamus (55) makes a hard hit on Cortland running back Zach Whelan in Saturday's Class B playoff game at Buckley-Volo Field. Polhamus and the Lakers' defense held the Purple Tigers to a single first down the entire game in a 43-0 shutout.
Stories this photo appears in:

Caz limits Purple Tigers to one first down
Remember those days early this season when the Cazenovia football team was a defensive questions mark, surrendering large chunks of yardage and a fair amount of points, too? So do the Lakers. And it's not about to go back to those struggles if it has any say in the matter.